Countdown to the Touch
Saturday, August 10, 2024  –  Spencer Park 9:00am – 9:00pm (CDT)
0
Weeks
0
Days
0
Hours
0
Minutes
0
Seconds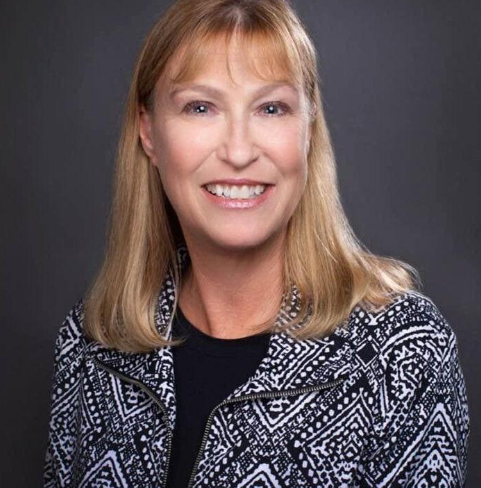 Peggy Michelin is this year's Grand Marshal for the Touch of Dutch Parade.
Story by: Cheri Shelhart, KV Post-News
DEMOTTE — This year's Touch of Dutch Grand Marshal is Peggy Michelin. She has been a resident of DeMotte for 30 years and has enjoyed volunteering where ever she can. "I love this community and town," she said. "Volunteering was never about recognition."
She was the clerk/treasurer for the town for 15 years before retiring at the January of this year.
Michelin is a founding member of the Fairchild House, which she said led to more opportunities for her to participate in the town. She joined the town's park board when a seat became available, that led to joining the plan commission and BZA, and the board of NORWEJ, all of which are volunteer positions. She's also a member of the American Legion Auxiliary and enjoys volunteering at the legion's fish fries. She recently began another volunteer venture with Haven Hospice and joined the DeMotte/KV Rotary Club.
Although retired, she does work for Jackson Funeral Home on an "as needed" basis. Being clerk/treasurer was a part-time job. Her full-time job was with the Jasper County Library in Rensselaer, where she was the acquisition specialist for 28 years.
When she learned she would be this year's Grand Marshal, she was reluctant, but said, "It is such an honor. I'm humbled and grateful."
"I like helping the community," she said.
Born and raised in Hammond, a graduate of Gavit High School, moving to DeMotte was a bit of a culture shock, but she soon learned to love her new community. "When I moved to DeMotte, there was no stop lights," she said. "I grew to love it. People care about each other here. I love where I live!"
Learning she would be riding in the parade made her a bit nervous. She and her husband Greg Michelin volunteer to block traffic each year for the Rotary Ramble and the parade. They help with the set up before the festival and the clean up afterwards. They also work at the Knights of Columbus Beer Garden. This year, they'll both be riding in a convertible through the parade instead, with plans to do the usual volunteer work before, during and after the festival.
Her motto in life is "Living is giving." She will continue to give to her community, not out of need for recognition, but for the love she has for the town and the people who live here.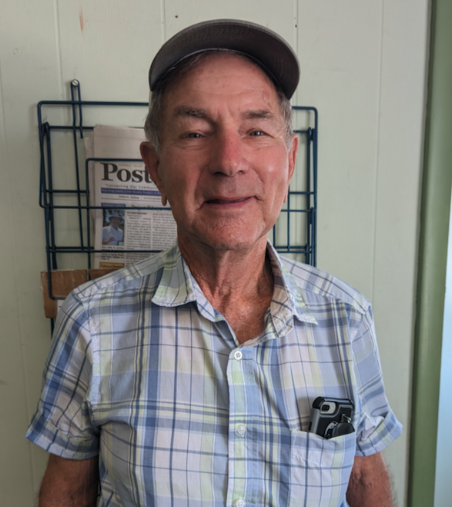 Gene DeYoung is this year's DeMotte Citizen of the Year and will ride in a place of honor in the Touch of Dutch Parade Aug. 12.
Photo and story by Cheri Shelhart, KV Post-News
DEMOTTE — Each year, the DeMotte Chamber of Commerce asks for nominations for the Citizen of the Year award and the Touch of Dutch Parade Grand Marshal. This year's Citizen of the Year is Gene DeYoung, a retired homebuilder, carpenter and farmer. He was nominated because of his willingness to help others without being asked to do so.
He enjoys cleaning up brush and debris along sidewalks in town and just does it without taking credit for the good deed. "It bothers me when I see brush taking over the sidewalk," he said. He plows driveways when they need it in his neighborhood and has done home repairs without asking for anything in return.
DeYoung comes from a family of 13 children. He is #12, he said. He was born and raised in Virgie and has lived his whole life in the DeMotte area. After school, he went to work for Garrett Van Keppel, learning the carpenter trade and after two or three years, he started his own business. He built new homes, pole barns, poured cement and whatever needed to be done.
He and h is wife, Margot, who passed in 2014, raised three children, two sons and a daughter. His son Jason DeYoung works in construction with his own company, Jason DeYoung Construction. He's been helping him with the construction at the DeMotte Christian High School.
His oldest son, Jeff, owns DeYoung Dirt Works and is a Jasper County Commissioner. Daughter, Holly Stark, runs the Valpo airport. He has six grandchildren and one great-granddaughter and enjoys spending time with them too.
Gene likes to keep busy and helps his sons whenever he can. He pitches in to help Jeff farm and runs errands for them as well.
He enjoys gardening and weeding the garden. Last week, he said he mowed the field across from Oak Grove Christian Retirement Village because, "it needed to be done."
At 78 years young, Gene loves to stay busy, always looking for things to do and to lend a helping hand. The letter nominating him for the honor states he has built backdrops for school plays and scenery for church programs. It states, "He is a person who notices the needs of others and does something to help."
When DeYoung received the letter notifying him he had been named the Citizen of the Year, he said he was surprised and honored. He said when he told his family, he got a couple "pats on the back and a hug."
Riding in a convertible at the front of the Touch of Dutch Parade will be a new experience for him. "I'll do my best," he said, to wave and enjoy being in the limelight. "I'm looking forward to the parade and enjoying the festival," he said.
Contact Us
DeMotte Chamber
327 N. Halleck St.
DeMotte, IN 46310
(Located in the DeMotte Plaza)
(219) 987-5800
info@demottechamber.org
Hosted by

Chamber Hours
Monday – 9:00am-1:00pm*
Tuesday – 9:00am-1:00pm*
Wednesday – CLOSED*
Thursday – 9:00am-1:00pm*
Friday – 9:00am-1:00pm*
Saturday/Sunday: CLOSED
(*or call for an appointment)