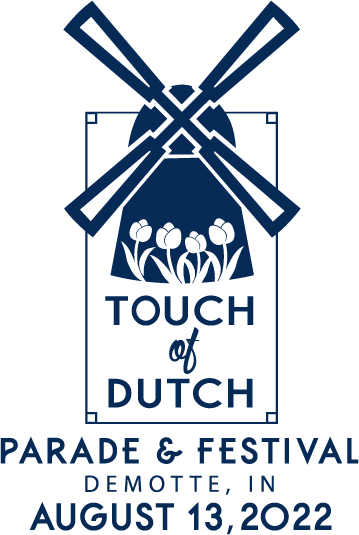 Touch of Dutch Festival & Parade
Here we go! It's FESTIVAL TIME! The DeMotte Chamber of Commerce organizes the Touch of Dutch Festival and Parade, and we are bringing it all back this year. The crafters, the food vendors, the parade, car show and full festival is scheduled to take place on Saturday, August 13 at Spencer Park in DeMotte, IN.
Planning begins in January, and volunteers are encouraged to reach out to help. Call the Chamber office at 219-987-5800.
Go to www.DemotteChamber.org/touch-of-dutch for ongoing details of this family favorite event!