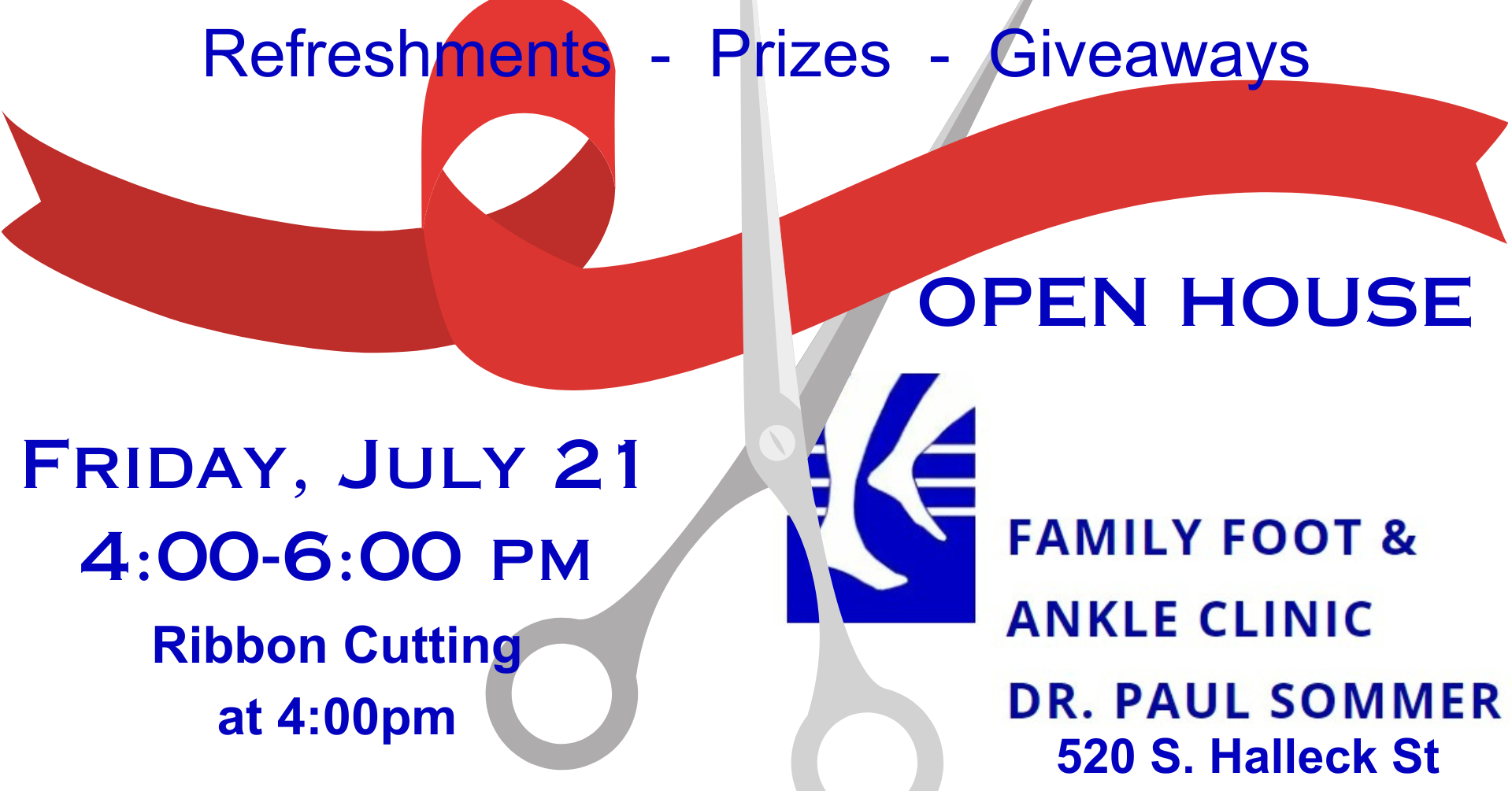 Ribbon Cutting & Open House for Dr. Paul Sommer
Come join us for a Ribbon Cutting to kick off an Open House for Podiatrist, Dr. Paul Sommer's new office location at 520 S. Halleck St. (south of Wiers Chevrolet).
Stop by on Friday, July 21 from 4-6pm to meet the Dr. and his staff and enjoy some refreshments and enter to win some prizes!
The official Ribbon Cutting will take place at 4pm. We'll see you there!