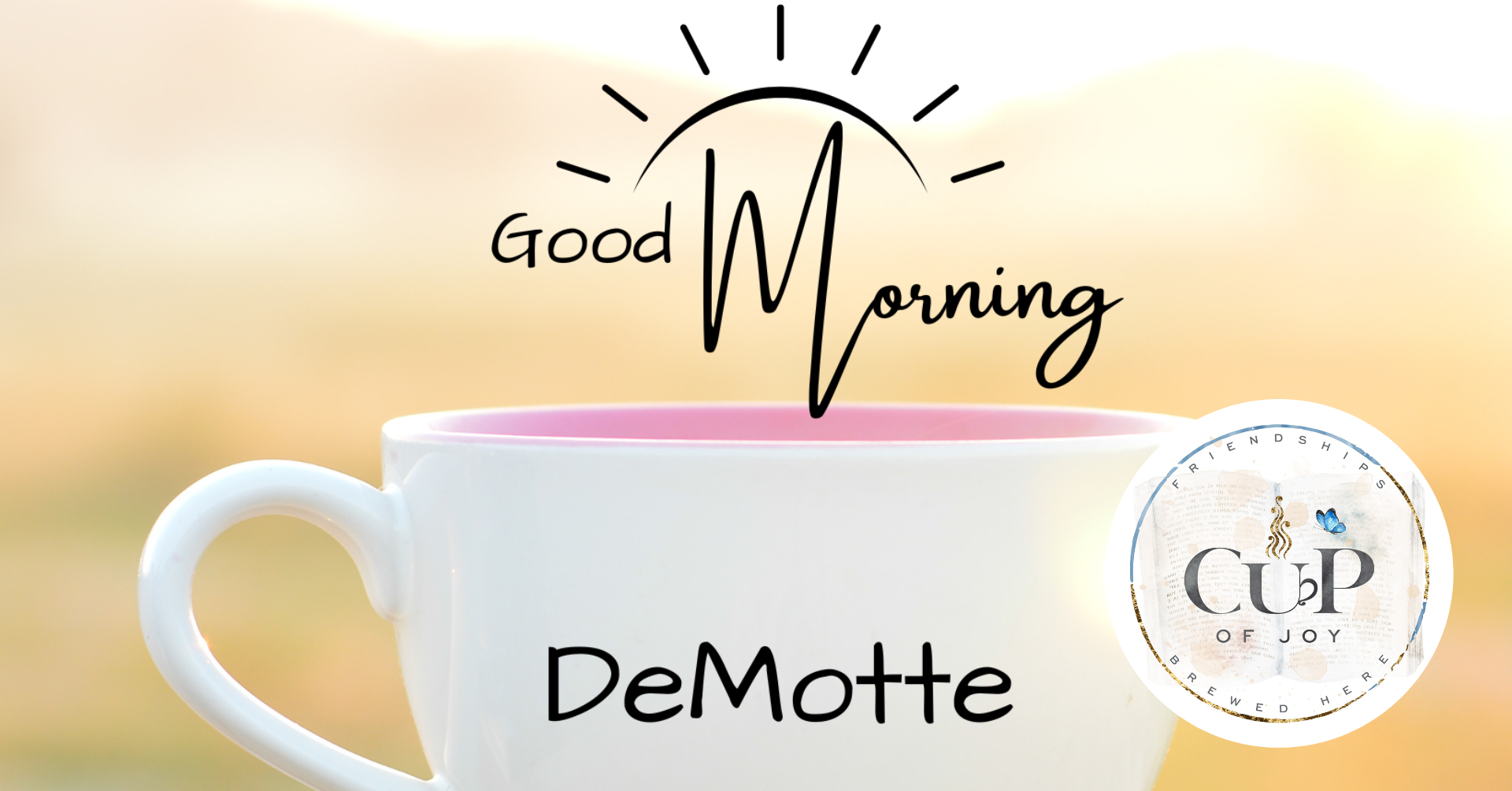 Morning Mixer at Cup of Joy Café
All businesses are WELCOME to attend the DeMotte Chamber Morning Business Mixer!
Cup of Joy Café will be co-hosting our next morning mixer event on Friday, July 21 from 7am-8:30am.
The agenda is simple: bring your business cards, event flyers and staff to mix & mingle with fellow businesspeople and organizations.
Complimentary flavored drip coffee and banana bread will be offered by Cup of Joy Café. Of course, her full menu of other yummy items will also be available for purchase. Crystal will also have a special drawing for a Drink Flight and have some giveaways too!
All businesses and organizations are invited to attend. You do not need to be a DeMotte Chamber member, but you do need to belong to a business or organization. No RSVP necessary. This is a casual event. If you have a door prize that you would like to offer, we will have live drawings during the mixer to go to a lucky recipient.
Friday, July 21, 2023
7:00am-8:30am (CST)
at Cup of Joy Café (917 S. Halleck St, DeMotte)