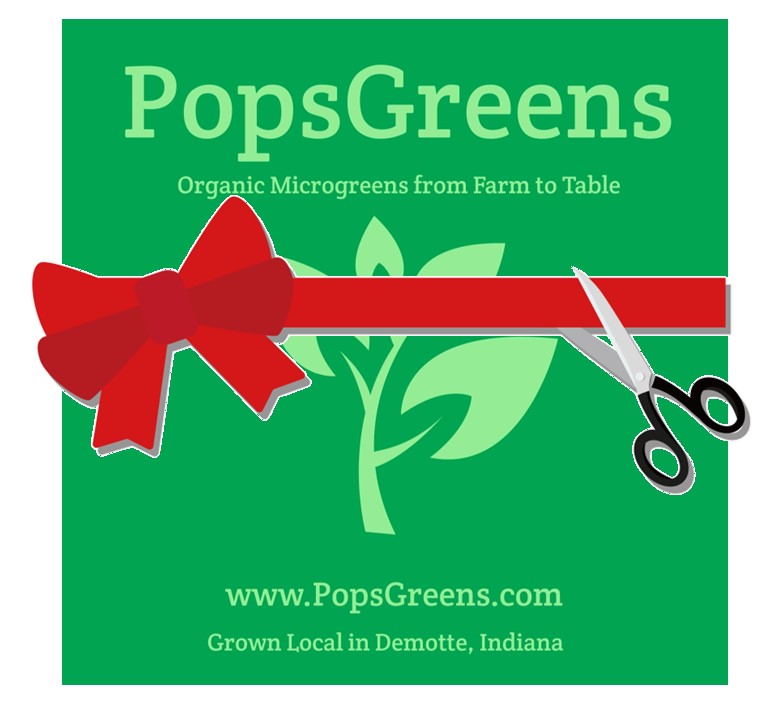 PopsGreens Ribbon Cutting
Network and Celebrate with our Newest Member
PopsGreens LLC grows and sells organic microgreens in DeMotte!
What: Ribbon Cutting
Where: Spencer Park at the DeMotte Market in the Park
When: Wednesday, June 1, 2022
Time: Ribbon Cutting at 4:00pm.
Please bring a friend or co-worker with you to meet and greet Steve Popovich, owner of PopsGreens. Visit their website at 
www.popsgreens.com
NOTE: This event is being held at the Market in the Park on their opening day for the summer. This event is rain or shine, unless the Market is closed for weather. If the Market is closed, the event will take place on Wednesday, June 8th at the Market in the Park.
They will appreciate your support!