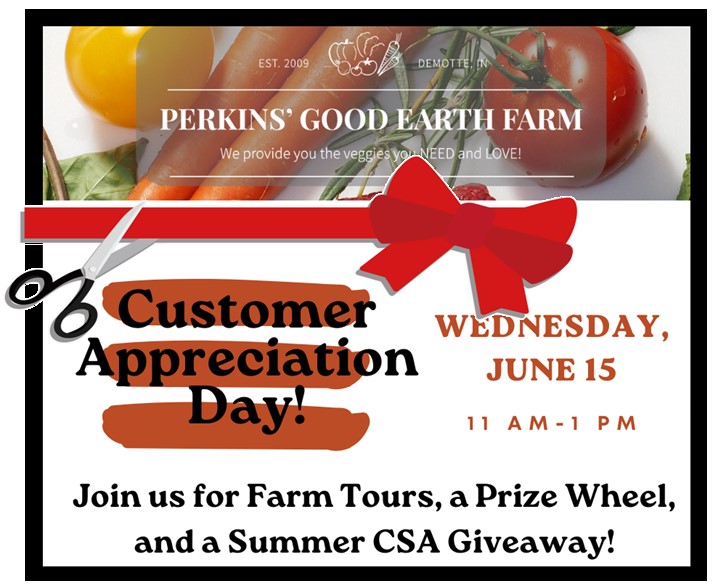 Perkins' Good Earth Farm – Customer Appreciation Day & Ribbon Cutting
Perkins' Good Earth Farm is having a Customer Appreciation Day at the Farm!
Have you been to the Farm?
You will NOT be disappointed, you need to go see what Perkins' Good Earth Farm has to offer.
Here's the time to do it. Whether you are an established customer, or new to visiting, they have great things happening during their Customer Appreciation Day.
Farm Tours – Prizes – Giveaways – not to mention all the wonderful sights and smells you'll experience. Did you know that they make fresh soups and salads with their organically grown veggies? You have to experience it!
What: Customer Appreciation Day with an official Ribbon Cutting
Where: 8301 W 1000 N, DeMotte
When: Wednesday, June 15, 2022
Time: 11:00am-1:00pm with the Ribbon Cutting at NOON
Bring a friend or co-worker and pick up some lunch!
We'll see you there!