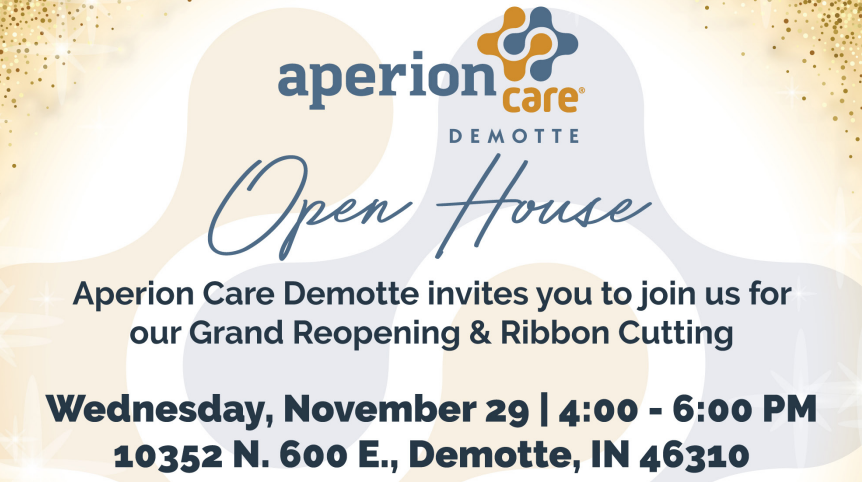 Ribbon Cutting & Open House at Aperion Care DeMotte
We will be showcasing and celebrating with Aperion Care DeMotte on their newly remodeled facility.
Join us for a Ribbon Cutting and Open House from 4-6pm on Wednesday, November 29th at 10352 N 600 E in DeMotte.
Light refreshments and raffle prizes for everyone!
The winner of their Festival of Wreaths Event will also be announced.
RSVP to Jan at 219-345-5211