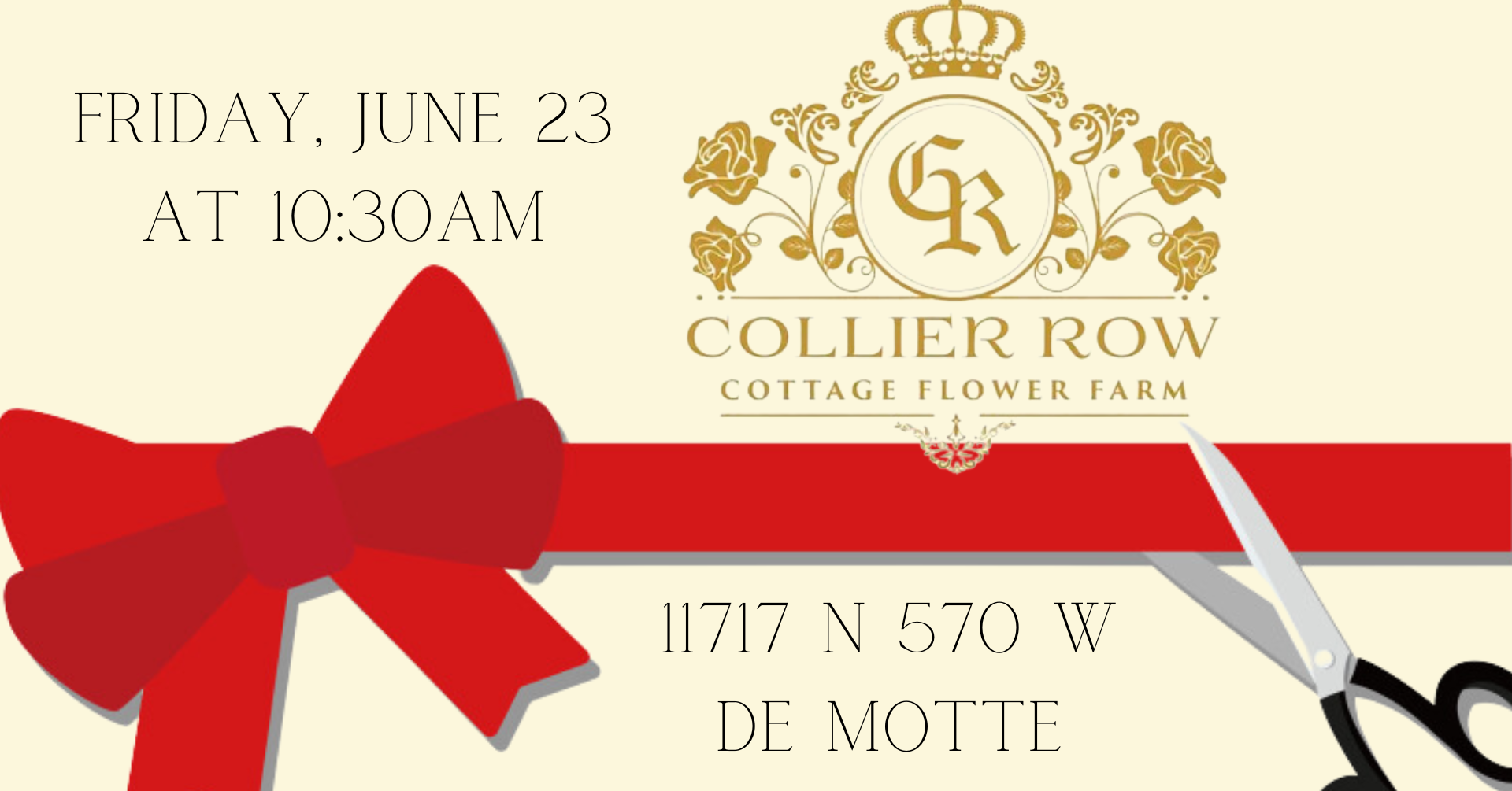 Ribbon Cutting & Customer Appreciation Day at Collier Row
If you have (or haven't) ordered or received flowers from Collier Row Floral, be sure to stop in to their Customer Appreciation Day on Friday, June 23 between 10am-noon. The ribbon cutting will take place at 10:30am.
They will have special drawings, free refreshments and lots of things to look at with their gardens in full bloom! Owners, Tony and Tori and staff will be on hand to show you around and learn what Collier Row is all about. It's definitely a sensory experience at Collier Row!