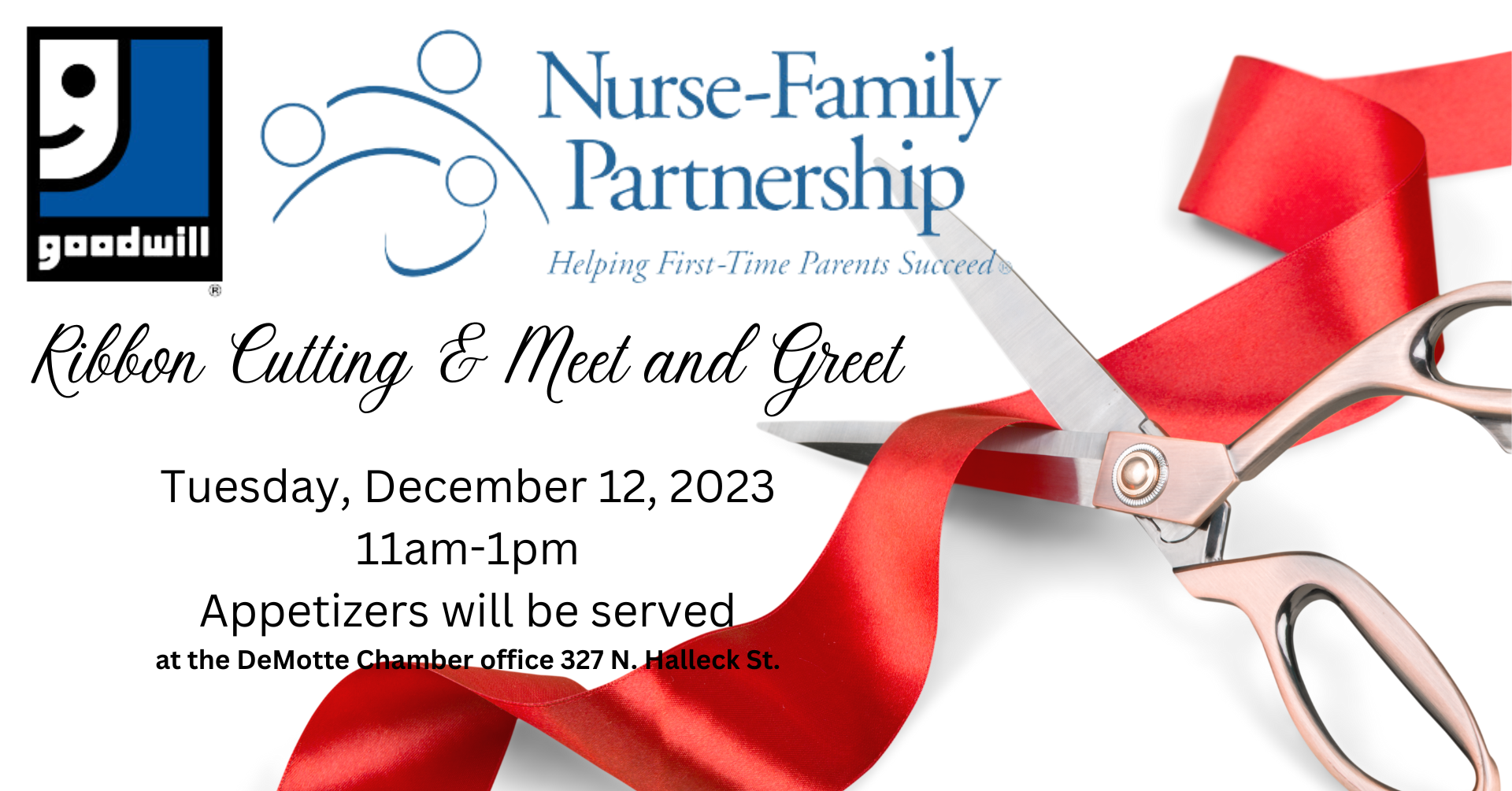 Ribbon Cutting and Meet & Greet
Everyone is invited to come Meet & Greet the Goodwill Industries Nurse Family Partnership.
This is an official partnership of Goodwill Industries and they want to meet you and tell you all about what they offer to first time moms and families. If you are or know a first time mom or a family that could use some nurse advocacy, this is a perfect opportunity for you!
Gather your questions and stop in to the DeMotte Chamber office between 11am and 1pm to pick up information and grab a complimentary sandwich too! This is a very casual event, no RSVP necessary and everyone is welcome! If you want to take information to a first time mom or family in need of this free outreach, stop in to say hello and get some information to share.
What: Meet & Greet open to ALL
When: Tuesday, December 12, 2023
Where: DeMotte Chamber office (327 N. Halleck St. – next to Strack & Van Til in DeMotte)
Time: 11am-1pm (CST)
Cost: NONE
Ribbon Cutting will take place at 11am, Meet & Greet from 11am-1pm