The DeMotte Chamber of Commerce has been assisting local businesses as an advocate for strengthening business and promoting the quality of life in our community since 1981. Our member businesses and organizations recognize the power of working together to achieve our economic growth.
DeMotte Chamber membership includes increased visibility in the community.

Thanks for Shopping DeMotte!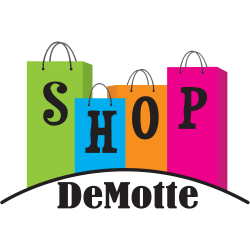 Helena Chemical Company
832 15th St.
DeMotte, IN
219-987-3300
KV School Corporation
12021 N 550 W
Wheatfield, IN
219-987-4711
Jasper / Newton ABATE
PO Box 791
DeMotte, IN
219-242-2076
DeMotte United Methodist Church
227 N. Halleck St.
DeMotte, IN
219-987-3671